Pet Friendly Cabins in Pigeon Forge
Don't Leave Your Pet Behind. Pets are Family Too!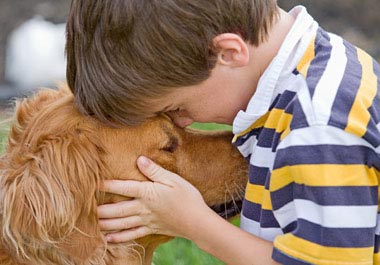 Bring your four legged family member on your Smoky Mountain vacation! We have Pet Friendly Cabins for getaways and vacations for the WHOLE family.
In the Smoky Mountains, we understand that pets can be an important part of family vacations. That is why many of our cabins are pet friendly.
We don't have restrictions on pet size, weight, numbers of animals or type. All we ask is a deposit per each pet
It is common for people to take their pets with them when they travel. You can't beat the company, and you can often come out ahead when you compare any additional expenses with the cost of a pet sitter – not to mention the guilt and worry.
Luxury Pet Friendly Cabins Full of Amenities!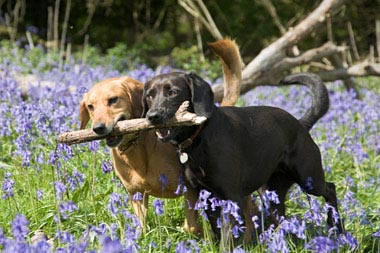 We offer Pet Friendly luxury cabins so your entire family can be with you, even the furry members. Pets and kids go together and bringing Fido on your vacation makes the experience much better.
Our pet friendly cabins offer all the amenities of our regular cabins - wide-screen TVs, DVDs/VCRs, outdoor hot tubs, indoor jetted bath, vertical spa showers, pool tables, video games and game tables (air hockey, table tennis or foosball).
Plan your next vacation and bring your pet with you!
Begin your Smoky Mountain adventure by calling toll free 866 792 2246.
---
1-26 Bedroom Pet Friendly Cabins
Tap on row for more cabin info.